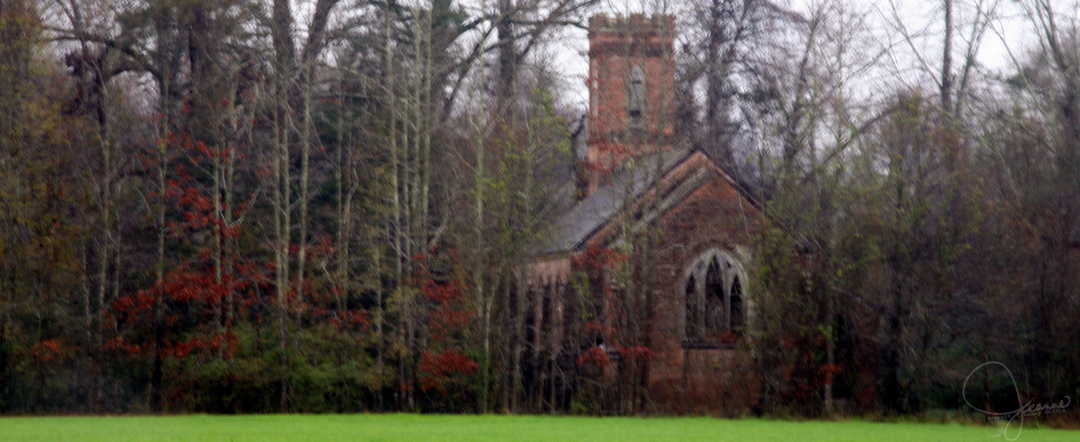 Welcome to St. Mary's Episcopal Church & Cemetery



St. Mary's Episcopal Church sits in a wooded site off of the Tunica Trace (LA Hwy 66) in West Feliciana Parish twelve miles north of St. Francisville. Built in 1857 by the plantation families in the area, this beautiful brick Gothic Revival chapel served a tight knit community until good roads allowed its parishioners to join the larger Grace Episcopal parish in St. Francisville. The church ceased to be an active parish in 1947. It has always been a community gathering place and over the years has seen lovely weddings, baptisms, neighborhood picnics, and funerals. As an architectural gem, it has been a highlight of historical tours.

Built from plans drawn by Frank Wills of New York, St. Mary's is on the National Register and is one of a handful of small rural chapels from the antebellum period still standing in Louisiana. The structure itself is now in great danger of collapsing. The last significant repairs were done on the church in the 1960s. Time, weather, and vandalism have placed the building in jeopardy.

Recognizing the significance of the church and the endangered status, the Louisiana Division of Historic Preservation has responded by giving our association a small matching federal grant to replace the roof of the structure, which has failed in several areas.

This is just the beginning. The brickwork on most of the building needs repointing, and some areas need replacement of bricks. The hope is to repair or replace the beautiful windows in the church and install a security system to discourage unauthorized access. St. Mary's can see new life as the site of ceremonies, family gatherings, concerts, and tours.

We need your help to make this vision a reality. Please consider a donation to the St. Mary's Episcopal Church & Cemetery Association. We are a nonprofit 501(c)3 registered with the Louisiana Secretary of State, and as such, your donations are fully tax deductible. The board members are all volunteers who have a love and interest in stabilizing this beautiful and historical building and site.

We hope you are able to help us. Any donations will be promptly acknowledged.

We are setting up our online donation option. In the meantime, checks are gratefully accepted.